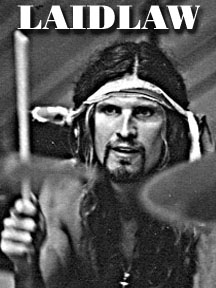 TIME CAPSULE NOTE:(As of 07/2004 Darrell DWaRf Millar is no longer drumming with Laidlaw. Also as of 2006 Laidlaw has a 3rd Cd out with a new line-up and hale out of Houston, Texas) After the break-up of the Killer Dwarfs (now re-formed 08/10/02), I took a year off to do some soul searching. I did do a few sessions here and there, including playing on some of Russ' ( Killer Dwarfs) demos for his new project "Penny Black". Now in my early 30's, I was wondering if I wanted to carry on in the music biz, or move on into some other avenue. After that year, I figured it out. I don't think I will ever leave the Rock & Roll biz.. I missed the road and touring and playing live. In the mid 90's, the rock scene was all but non-existent in Toronto. I had spent several years recording and living in L.A. working with Andy Johns on Killer Dwarfs albums and had several connections there, so I packed up and re-located there.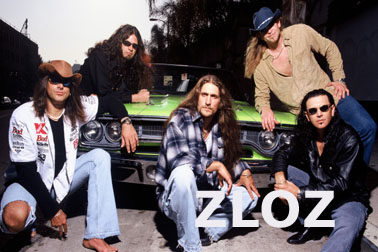 I hooked up with Craig Defalco who is a guitar player/songwriter. I met Craig in the 80's when he was a pro guitar tech and he did one tour working for Mike K.D.'s guitarist at the time. I hadn't spoke with Craig in a few years. Turns out Craig has this band called Moonshine and he needed a drummer. I had a listen and dug what I heard. It was very 70's blues, southern rock, and I brought a bit of a harder edge to it. It was starting all over again at the bottom for me. The band recorded several demos and did live showcases and went through the usual rigamorow of the rock biz. The bad news was, as good as the band was, no record deal was landed.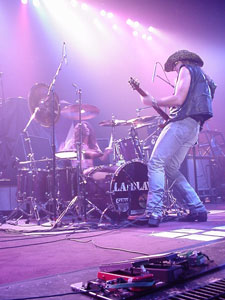 Management was just as hard to land and we managed ourselves right up until early 2000. Craig continued to tech on and off for money while we all did our own trips to make ends meet. While Craig was teching for Motley Crue bassist, Nikki Sixx, he continuously got in Sixx' face to listen to Moonshine. Nikki agreed to let the band open in Phoenix, AZ. at the Great Western Arena. The packed house went for it and Sixx saw something. The good news for us was that Nikki was in the process of starting a label of his own (Americoma) with manager Allen Kovack as his partner (Beyond). Nikki signed and produced the band's first effort "First Big Picnic". The band's name was changed to "Laidlaw" for marketing reasons as well as other bands out there named Moonshine.
Working with Sixx was a great experience in the studio for me. It was very laid back and relaxed when I tracked. Sixx being a bass player and working along side of Tommy Lee all those years, obviously gave him a great understanding for drum sounds and how a rhythm section works. Brian Dobbs (Metallica), engineered "First Big Picnic" and was crucial in getting the great drum sounds. Out of all the recording I have achieved, the drums sounds on the Laidlaw disc are the closest to what I hear when I play, so Kudos' to Brian! It took me two and a half days to record the Laidlaw disc. Laidlaw is in the building process and making a name in the world of Rock & Roll/Southern Rock, and has already completed several high profile tours in the U.S., with the likes of Z.Z.Top, Lynyrd Skynyrd, Motley Crue and Scorpions. The cd is available now on the net on all sites such as Amazon.com and available in stores on AMERICOMA distributed by BMG in the U.S. and EMI in Canada. Laidlaw has recorded the second Cd. Drums were tracked in LA and the rest was tracked in Nashville and Sausalito Ca. (Record Plant). This Cd is Produced and Engineered by Brian Dobbs this time around.The drum sounds are even better than First Big Picnic. Good work Brian. You totally out did yourself. More updates as they come in.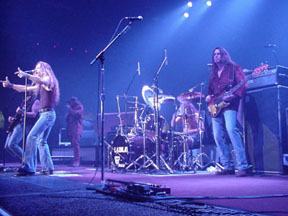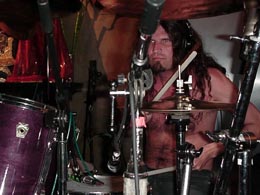 New LAIDLAW line-up 2002-pic ZLOZ
Members of Laidlaw include Buzzy (Buzzmaster) James - Slide guitar, Joey Pantera- Vocals, Garry Nutt-Bass guitar and vocals, Craig Defalco -Guitar and vocals and myself, Darrell Millar - Drums. Check out these links of some of the boys. www.spillysoundstudios.com For a more in depth look into "Laidlaw" go to www.laidlawmusic.com.
"Laidlaw On Tour"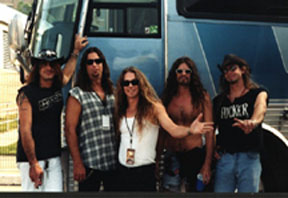 Bands Laidlaw Has Toured With- Lynyrd Skynyrd, Motley Crue, Z.Z.Top, Eddy Money, Scorpions, Bad Company, Kenney Wayne Sheppard, Marshall Tucker Band, Edgar Winter, Keanu Reeves, Rachel Bolan,Pancho Sanchez,Krunk,Sunchild, Dick Dale,Georgia Satellites, Van Halen.
Laidlaw Trivia
Buzzy James - avid surfer and fisherman.
Garry Nutt- Born in the UK. A Florida boy now. Professional fishing technician. Did several tours with the famed Chubby Checker.
Joey Pantera- Was shot in the ass by LAPD.....for real!!!!!
Craig Defalco - Teched for Michael Anthony (Van Halen) for several years and is still best friends. Was asked to be Angus Young's tech and had to refuse due to Laidlaw obligations....
Darrell Millar - The only Canadian in Laidlaw. Eddy Money once said..Great Drums Babe....after Laidlaw opened for the Money Man. Leon Wilkeson signed one of his prized stage hats and gave it to ole Dunk....much cherished in my rock collection of memorabilia.
The band hails from southern California. The C.D. cover of "First Big Picnic" has four people in a picnic setting. The two children are Nikki Sixx' son and daughter. The father figure is none other than Ty Treadway star of "One life to Live". He plays Colin on the show and is a good friend of the band. Nakita Ager is the mother figure, and is an actress and good friend of the band as well.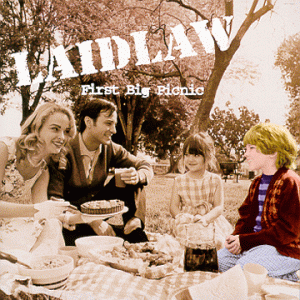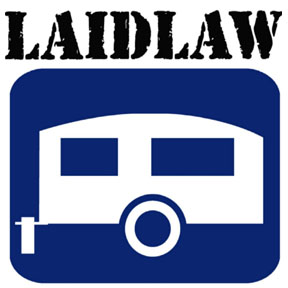 First Big Picnic 1998 Producer Nikki Sixx Laidlaw 2nd effort 2002 Producer Brian Dobb's
[MAIN] [NEWS] [DISCOGRAPHY] [LINKS] [KILLERDWARFS] [LAIDLAW] [GEAR] [ARCHIVES] [TOUR] All Rights Reserved. Darrell Millar's Time Capsule 2001-2005 Web Design Unkledunk Multi-Media