Welcome to the Time Capsule - This site includes info pertaining to my career along with pix from my personal collection from my days in the KiLLeR DWaRfS (past & present) right up to my most recent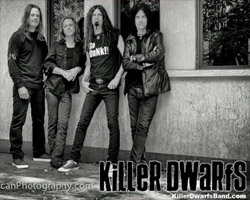 projects AUTOMAN.CA and LAIDLAW past, as well as a history on my vintage 70's high school band SPHINX.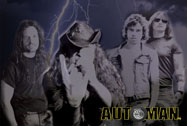 Visit the online record company uNKLEDUNk Records for AUTOMAN.CA and other artists. There is also some cool info on STEPPENWOLF.....Why? Check out menu links to find out more! This site will also include tour itineraries for KiLLeR DWaRfS & tour dates for Automan.ca at the "On Tour" link of the menu. Mpeg Downloads visual and audio are available throughout the site. You will be able to find out when, where and why! You know a "Time Capsule" is all about delving into the past, and time is also what great drummers are all about. Enjoy!!
[MAIN] [NEWS] [DISCOGRAPHY] [LINKS] [KILLERDWARFS] [LAIDLAW] [GEAR] [ARCHIVES] [TOUR] All Rights Reserved. Darrell Millar's Time Capsule 2001-2005 Web Design Unkledunk Multi-Media